In the fast-paced world of e-commerce, capturing customers' attention and igniting their interest is crucial for driving online sales for your online store. That's where the technology of 3D eCommerce comes into play. By leveraging three-dimensional models and interactive configurators, ecommerce businesses can now create an immersive ecommerce shopping experience.
The impact is undeniable, with a remarkable 94% conversion lift achieved through the addition of a 3D visualization, whereas video-only options only increased conversion rates by 60%. The days of static images adequately engaging customers are long gone. It's time to embrace the endless possibilities that 3D eCommerce brings.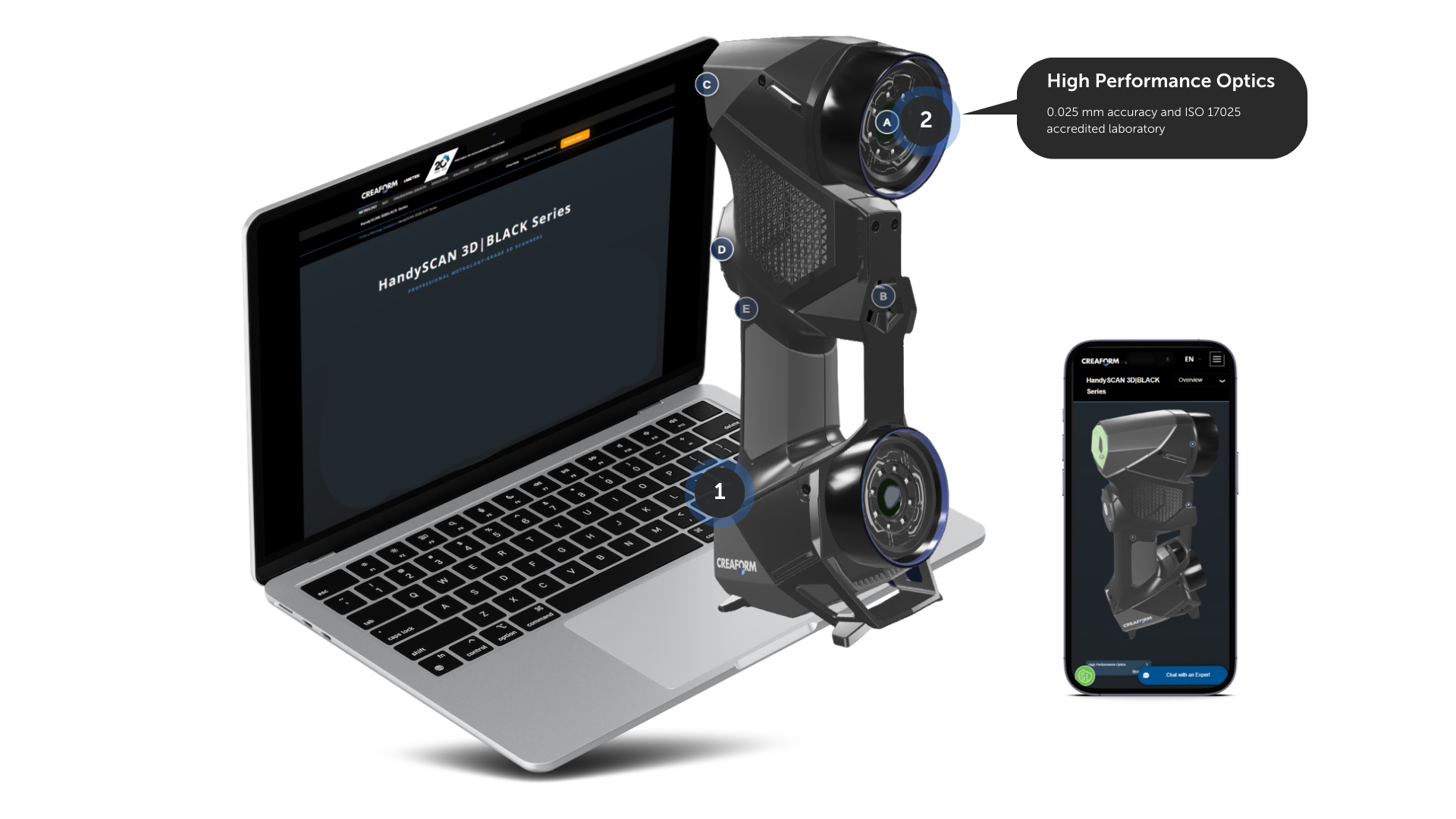 What is 3D eCommerce?
3D eCommerce encompasses the use of three-dimensional models and augmented reality (AR) technology to create a more immersive and interactive online shopping experience for customers.
Unlike static images or traditional product descriptions, 3D eCommerce allows online shoppers to view products from every angle, zoom in for fine details, customize colours and even visualize them in their own environment using AR. Check out this 3D model made with Visao's web platform:
The increasing significance of online sales channels drives this shift towards 3D eCommerce. E-commerce has been on a remarkable growth trajectory, with projections indicating that it will represent a quarter of global retail by 2024, according to GroupM. This highlights the growing importance of retailers leveraging these online retail platforms to engage customers.
How 3D eCommerce Works and Why It's Important for Online Shopping
To integrate 3D models into e-commerce platforms, businesses start by obtaining a 3D file of their product(s). This can be achieved through various methods. For instance, one can create a 3D model from scratch using 3D modelling software like Blender or work with a 3D visualization software that transforms existing CAD files into compatible 3D files. These 3D modelling files often come in formats such as .glb or .step (mathematical coordinate system file), enabling seamless integration into e-commerce websites.
So, why is 3D eCommerce important? Well, it all boils down to capturing customer attention and providing an engaging shopping experience. Research conducted by Cappasity reveals that a staggering 82% of visitors view a product in 3D, with 34% interacting with the 3D views for more than 30 seconds.
Customers using mobile apps can engage with a product through multiple views and even make virtual reconfigurations, allowing them to truly visualize the item in real life before making a purchase decision. This interactive experience not only keeps shoppers on an e-commerce site longer but also generates higher customer engagement, ultimately leading to higher sales conversions.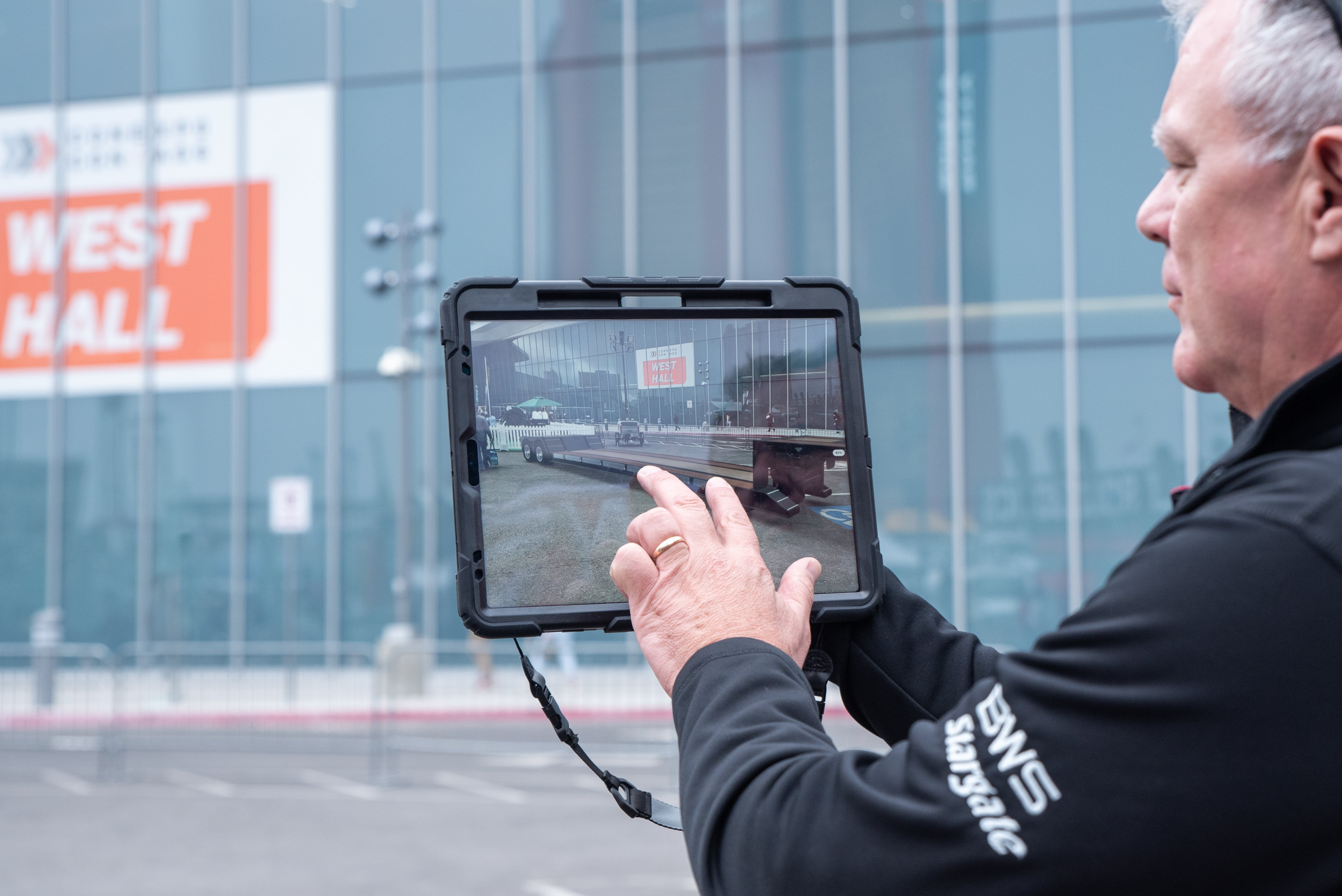 Moreover, 3D eCommerce offers customers a level of convenience that traditional online shopping experiences often lack. Instead of relying solely on static images or written descriptions, shoppers can explore products from every angle, zoom in for intricate details, and even visualize how they would look in their own space using AR.
The complete guide to the impact of 3D viewers on SEO
Understanding the Different Elements of 3D eCommerce
In the realm of multimedia marketing and 3D eCommerce, there are various elements that businesses can utilize to enhance the customer experience and influence purchasing decisions.
360 Spins
360 spins offer a dynamic view of products, allowing customers to rotate them in a 360-degree motion. They provide a cost-effective and easy-to-set-up option for showcasing products. While they lack interactivity and may not have the same level of professionalism, 360 spins still offer a comprehensive view, helping customers understand the product's design, features, and quality.
3D Visualization Photos (Renders)
3D photos, also known as 2.5D images, provide a simulated three-dimensional effect without full interactivity. While not as immersive as 360 spins or 3D models, 3D photos can still create (with the help of a graphic designer) a sense of depth and realism. These virtual previews allow customers to explore products from many different angles, perspectives and multiple angles, offering a more engaging visual experience compared to traditional 2D images.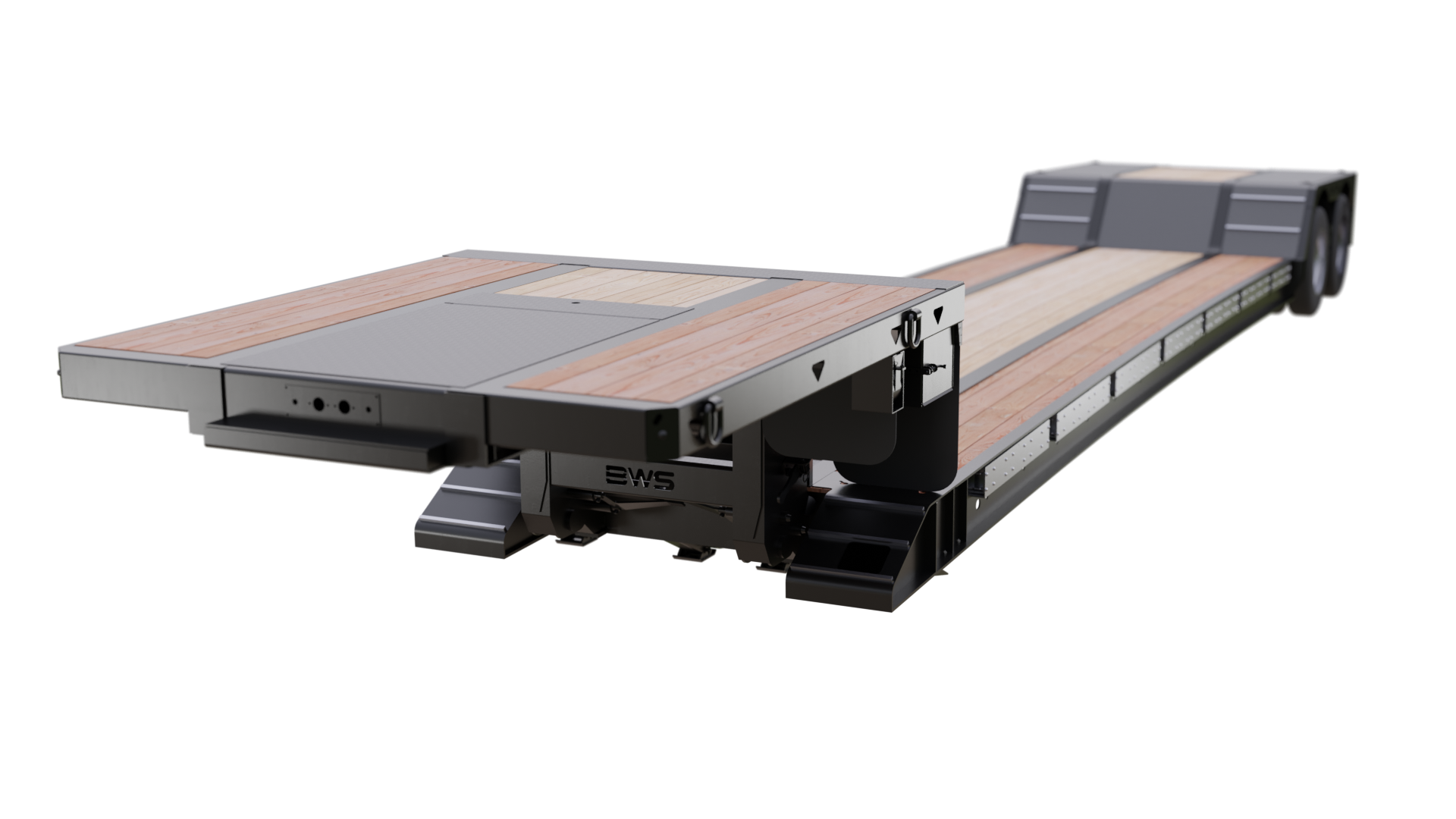 Interactive 3D Models
Among the various elements, 3D models take the customer experience to the next level. These fully interactive digital representations allow customers to manipulate and customize products in real time. By zooming and rotating the digital camera, customers can gain a deeper understanding of the product's design, functionality, and customization options.
While 3D models may require a higher upfront investment compared to other elements, their interactivity and realism make them a worthwhile choice for businesses aiming to provide an immersive and engaging shopping experience. The ability to interact with a 3D model instills a sense of ownership over complex products and empowers customers to make informed purchasing decisions.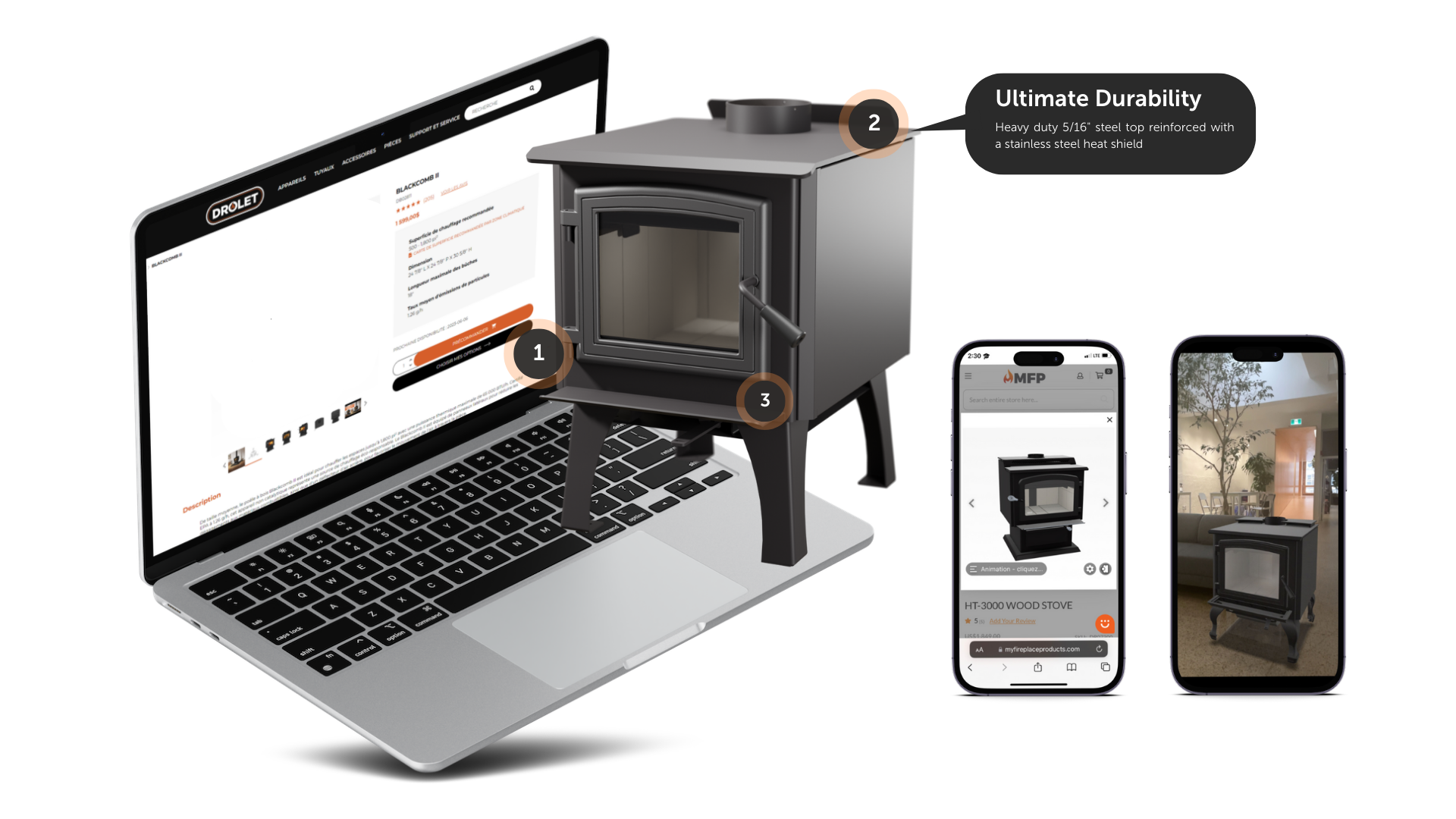 Curious about using our platform?
Discover the ease of creating 3D viewers with Visao's online platform! Our new whitepaper proves just how easy it is – even for employees with no 3D experience. Don't just take our word for it, see for yourself!
Using 3D Model Hosting Platforms
To seamlessly integrate 3D models into eCommerce websites, ecommerce businesses can leverage the power of 3D model hosting platforms. Here are the 4 steps:
File Transformation and Enhancement
The first step in using a 3D model hosting platform is sharing the CAD file of the product with the hosting service. The platform then processes the file, converting it into a compatible 3D format that can be easily rendered on the web. Additionally, businesses have the option to enhance 3D models by adding animations, colours, textures, and other interactive elements. This customization helps create visually appealing and engaging product representations.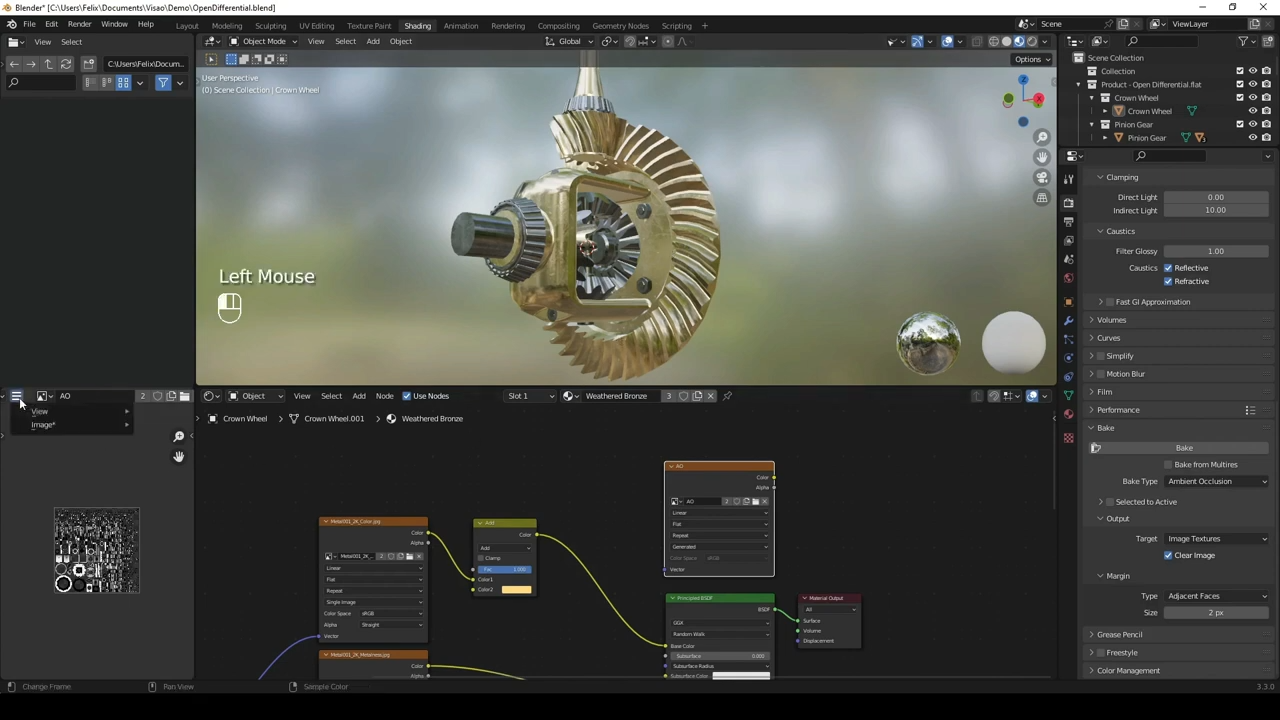 2. Content Management System (CMS) for 3D
3D model hosting platforms provide a user-friendly CMS specifically designed for managing 3D modeling content. With Visao's web CMS, businesses can easily add product information, interactive hotspots, videos, augmented reality (AR) experiences, and step-by-step demos to enhance the customer's interaction with the 3D models. This flexibility allows businesses to create a rich and informative visual experience for their customers.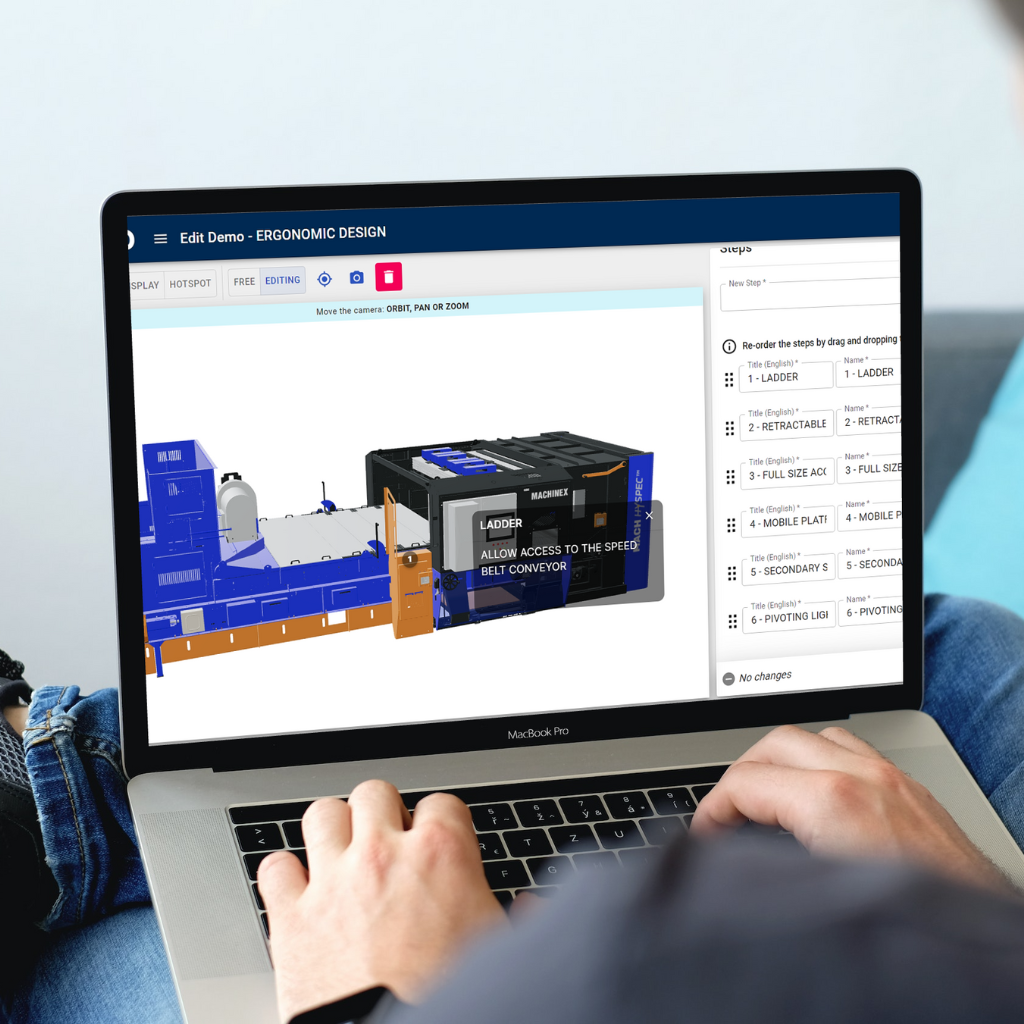 Seamless Integration with eCommerce Platforms
One of the key advantages of 3D model hosting platforms is their compatibility with major eCommerce platforms like Shopify and WooCommerce. These platforms offer seamless integration options, providing businesses with an iframe HTML block that can be easily added to product pages. In the case of Shopify, it now allows direct upload of .glb files, simplifying the sales process, even further.
How to add a 3D model to your website
Simplified Product Management
3D model hosting platforms offer cloud-based hosting, allowing businesses to modify 3D models with immediate updates. Changes are reflected instantly, providing flexibility compared to time-consuming renders or videos. With streamlined product management interfaces, businesses can easily browse virtual catalogs, edit 3D models, and make changes effortlessly. This time-saving approach empowers businesses to focus on delivering a captivating shopping experience.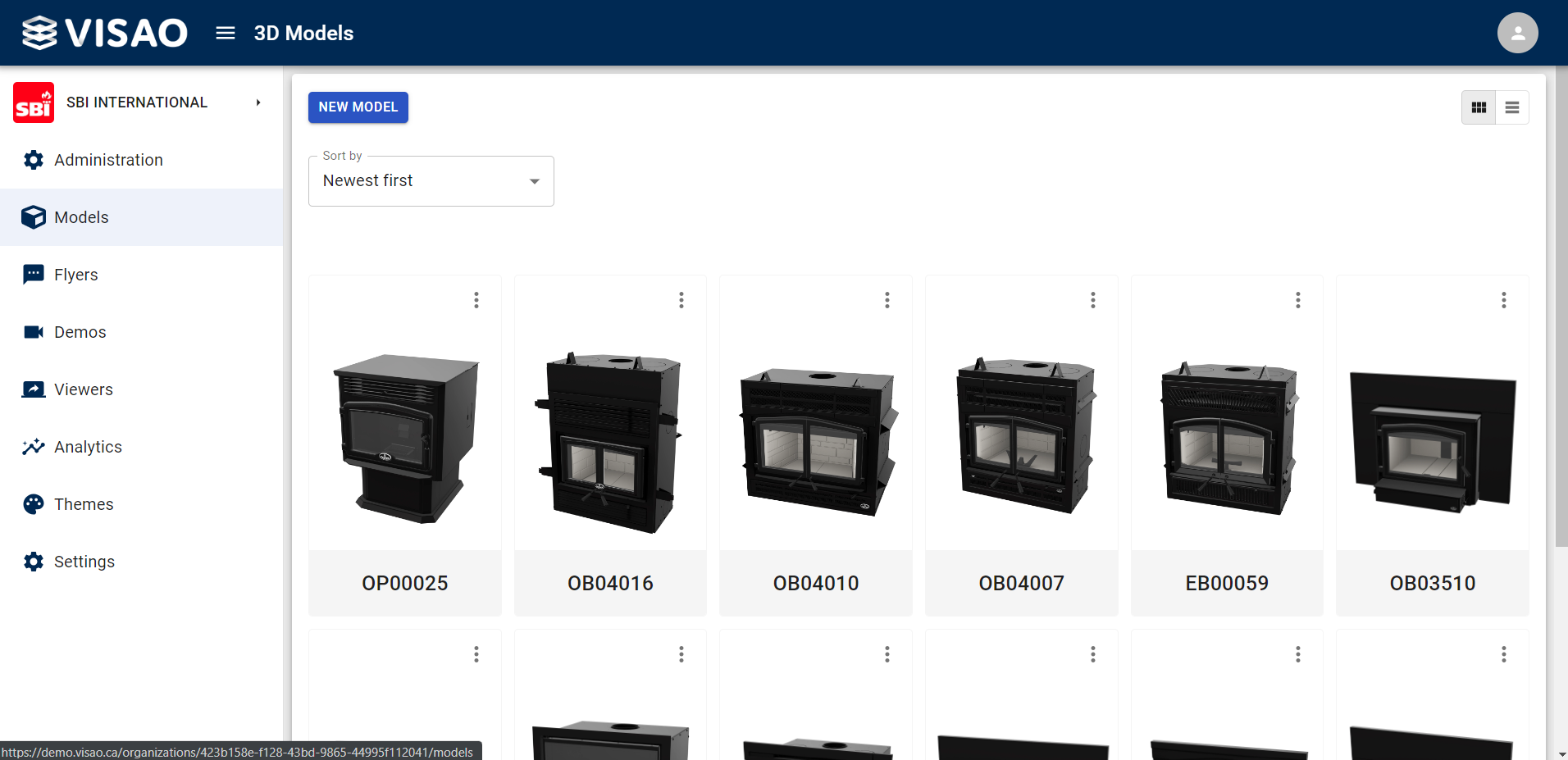 Want to learn how our client brought their tradeshow experience to another level?
Benefits of eCommerce 3D Models
Increase customer satisfaction
eCommerce 3D models increase product interactivity, enabling customers to engage with products from various angles and configurations. This enhances customer understanding and customer satisfaction and allows them to make more informed purchasing decisions while reducing buyer uncertainty.
Untapped market
Additionally, the integration of augmented reality (AR) in eCommerce is gaining traction among consumers and marketers. In 2022, 38% of marketers reported using AR, reflecting a 15 percentage point increase since 2017. However, despite the benefits, only 15% of online retailers currently utilize AR, presenting an opportunity for eCommerce brands and stores to differentiate themselves and gain a competitive edge.
Examples of successful implementation of 3D models for eCommerce
L'Oreal utilized AR technology to enable customers to preview cosmetics hues through photos and videos, even recommending the ideal hue for an individual's complexion through a phone's camera.
Wayfair, an e-commerce company specializing in furniture, released the 'View in Room' app, enabling users to visualize products in their homes. Customers using this technology were 3.4 times more likely to make a purchase.
SBI, a leading manufacturer of fireplaces, leverages the power of 3D and AR technologies on their B2C website to mitigate customer uncertainty regarding its products. SBI's digital marketing and team has reported that since implementing 3D and AR viewers on their website, they have observed a significant decrease in customer inquiries regarding product dimensions, indicating the effectiveness of the tool developed in collaboration with Visao.
The Role of Augmented Reality (AR) for Online Shoppers
Augmented reality plays a crucial role for ecommerce retailers in enhancing the 3D eCommerce experience, providing customers with the ability to visualize products in their physical environment. With the advancements in smartphone cameras and technology, AR shopping has become more accessible than ever before.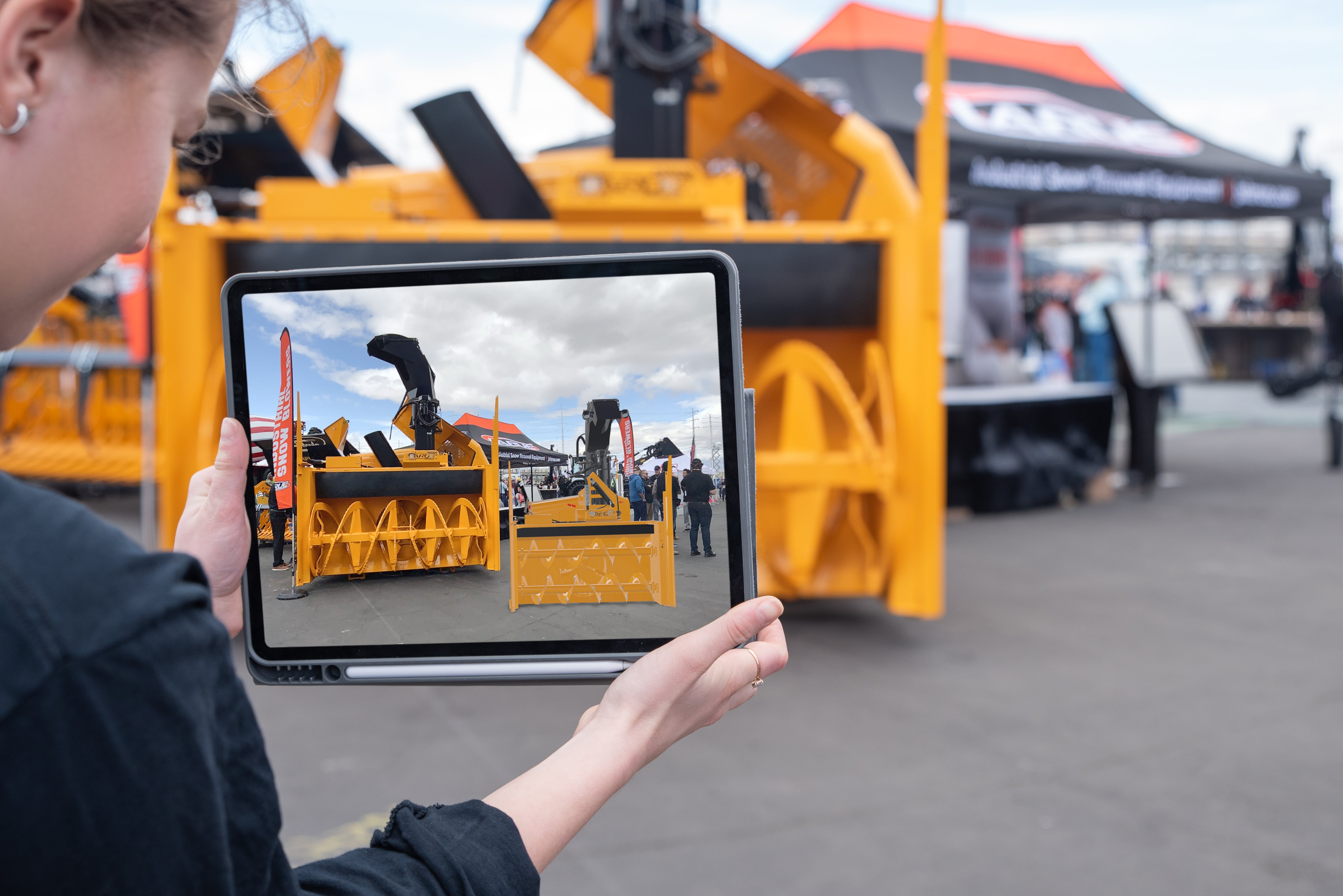 Statistics highlight the positive impact of AR on consumer behaviour. An estimated 70% of consumers believe that AR can provide them with significant benefits, and 57% of customers are more likely to make a purchase from a brand that utilizes AR.
Differentiating VR and AR for Ecommerce Purposes
Virtual reality (VR) and AR are distinct technologies offering unique, immersive commerce experiences. VR immerses users in simulated environments via headsets, replacing their physical surroundings. In contrast, AR overlays virtual elements onto the real world, viewed through smartphones or tablets.
Consumer interest in AR and VR for shopping is growing, with 48% of respondents eager to use these technologies within five years.
While both Virtual Reality (VR) and AR offer unique experiences in eCommerce, VR is particularly well-suited for creating immersive and interactive virtual showrooms and try-on experiences, allowing customers to explore unreal environments and transport themselves to different locations.
On the other hand, when it comes to fashion products or showcasing simple products like a fireplace, AR shines as it enhances the physical shopping experience by overlaying virtual elements on physical object in the real world. Using their smartphone cameras, customers can visualize the product in their own environments, facilitating informed purchase decisions through physical experience without the need for specialized equipment.
Measuring 3D eCommerce Performance
Here are some tips for evaluating and improving your 3D eCommerce initiatives:
Monitor conversion rates and average customer lifetime value: Compare pre sales marketing kpis such as purchase rates before and after implementing 3D models or AR experiences to assess their impact on customer purchasing behaviour. However, it's important to note that accurately tracking the impact of 3D models and AR experiences on sales volume can be challenging due to various factors at play.
Track engagement levels: Measure the time customers spend interacting with 3D views and the frequency of interactions with AR features to gauge customer interest and engagement (many hosting platforms have an analytics dashboard for that KPI data).
Collect customer feedback: Gather feedback through surveys and online reviews to understand how customers perceive and engage with your 3D experiences.
Analyze feedback and data: Use customer feedback and conversion rate data to identify areas of improvement and potential barriers to purchase within the 3D experience.
Ready to try out 3D ecommerce?
With improved accessibility and growing consumer interest in 3d and AR now, now is the perfect time to explore the potential of 3D eCommerce for your business. By leveraging 3D models, AR, and data-driven insights, you can create a unique shopping experience that sets your brand apart and drives online sales.
So, embrace the world of 3D eCommerce, captivate your customers, boost sales, increase conversions and unlock new dimensions of success in the digital realm.